Fresh From Your Local Farmers Market
Chicken & Broccoli Pasta...
Here's a dish you can cook on a flash; it's our deliciously Creamy Chicken & Broccoli Pasta... just follow our Farmers Market recipe and before you know it you'll be calling... "Dinner's ready, come & get it!" Oh and in case this is your first visit, just click on the pic to link to the recipe!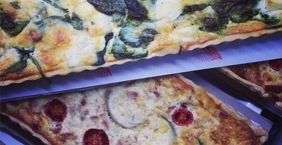 Homemade Quiches...

Introducing our delicious range of Farmers Market homemade quiches... there's a spinach & feta, a Lorraine with ham, cheese, onion & tomato, and a vegetarian with asparagus, tomato, cauliflower & broccoli. They're made fresh everyday and they're ready to heat up or eat cold... perfect for busy Mums, Dads and lunch boxes!
Mushroom Gnocchi...
To introduce this delicious Gnocchi dish on our Facebook page I posted a corny knock-knock joke, but which I'll spare you from and instead just say that this was very, Very, VERY popular when sampled it through the demo kitchen earlier in the week so you might like to grab the recipe here...

Dukkha Crusted Pork...
So my question is, did you see that we served up a Dukkha encrusted Pork with Cous Cous in the Farmers Market recently, or did you miss it? Either way I have the recipe is on our recipe blog page, so if you'd like just click here to help yourself!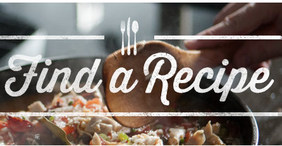 Find Your Fav Recipe Here...
If you want to find your favourite BFM recipe, simply type a keyword in the box below & click the button!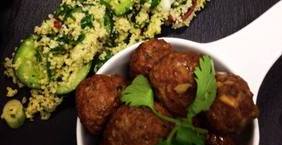 Moroccan Meatballs...
I like to call this a our Triple Mmm Dinner, otherwise known as our Moorish Moroccan Meatballs and also sampled in the demo kitchen a earlier in the week... Did you get to try them? Did you like them? Would you like the recipe? If yes, please click here...

I drive from Mandurah to purchase your fresh produce, it's so good!!!!! Love it!!

Jodie Miles

,

Out-Of-Town Fan
"
Just have to let you know your staff are so helpful. It's very helpful to mums like me who find shopping with the kids hard enough. Thanks for the great customer service (and your lovely fresh produce)

"

"What a great page, I should look at this after Dinner not before."
Russell Horlin,

Facebook Friend