Fresh From Your Local Farmers Market
Open 8:30am - 5:30pm...
You may be wondering... "I wonder if the Farmers Market is open on the Public Holiday; I could really do with some fresh fruit & veggies today, and something for this afternoon's BBQ would be good..." well, wonder no more, because we are indeed open from 8:30am - 5:30pm! :o)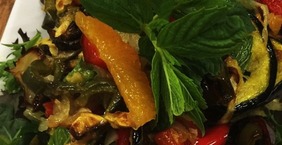 Orange & Sesame Salad...

Gosh it's warm isn't it!? Definitely iced water and salad weather me thinks... here's a refreshing salad we made a little earlier at the Farmers Market; so simple to throw together, so easy to eat as the mercury rises, and good for you too - talk about a tasty trifecta! Click here for the recipe...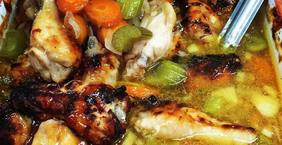 Sweet & Sour Chicken...

Here's a little something we rustled up in the Farmers Market demo kitchen - it's our Sweet & Sour Chicken Wings... Looks good huh? Tastes good too, I can tell you! And all you have to do if you fancy cooking this up at home is to click here for the ingredients & cooking method... simple! :o)


Opening Earlier / Closing Later...
If you prefer to grab your groceries early in the morning or last thing at night, we've good news for you - as of 1st of February 2015 the Farmers Market will be open at these new times: Mon-Fri from 7.30am to 6.30pm, Sat 7.30am to 5.30pm, and Sunday 8.30am to 5.30pm! :o)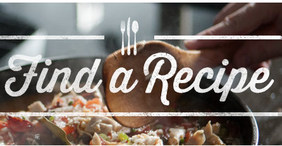 Find Your Fav Recipe Here...
If you want to find your favourite BFM recipe, simply type a keyword in the box below & click the button!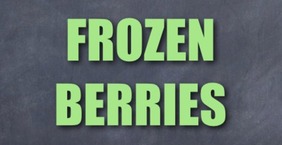 Health Scare Information...
Bunbury Farmers Market is not recalling its frozen berries, based on the confidence it has in its suppliers and their accreditation credentials. We are confident in the externally audited quality systems in place with the company that we purchase our frozen berries from... (click for more)
I drive from Mandurah to purchase your fresh produce, it's so good!!!!! Love it!!

Jodie Miles

,

Out-Of-Town Fan
"
Just have to let you know your staff are so helpful. It's very helpful to mums like me who find shopping with the kids hard enough. Thanks for the great customer service (and your lovely fresh produce)

"

"What a great page, I should look at this after Dinner not before."
Russell Horlin,

Facebook Friend