Fresh From Your Local Farmers Market
Simple Apricot Chicken...
Here's a Farmers Market recipe that's everything it says on the tin... although it's not actually in a tin, and as well as being simple it's also delicious, so really it should be called "Simple Delicious Apricot Chicken", but that would take too much space and only leave enough to say click here for the recipe :o)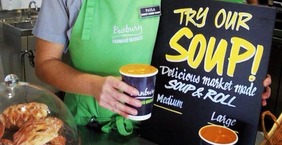 Market Made Soups...
Just in case you hadn't seen or heard already, the farmers market coffee shop is now also serving hot soup! Our soup of the day changes each day and is available in medium or large cups, served with a fresh bread roll - perfect for a quick, easy, yummy lunch on the go! :o)
Stuffed Eggplant...
Whilst ordinarily my forte in the food department is heavily weighted toward the eating end of the prepare-cook-eat process, our stuffed eggplant recipe is so easy to make, even I can make it, and so I did, and it turned out rather well... and if you'd like to give it a go click here for the recipe...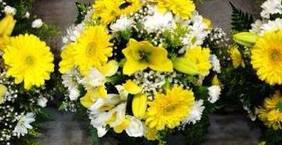 Flowers to Order...
did you know... as well as beautiful bunches of fresh cut flowers to pop in a vase and brighten up your home, the Farmers Market florists can make up table arrangements or anything else you need... :o)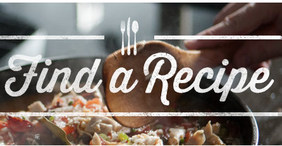 Find Your Fav Recipe Here...
If you want to find your favourite BFM recipe, simply type a keyword in the box below & click the button!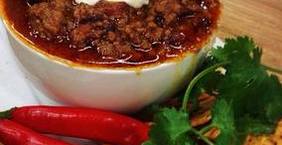 Chili Con Carne...
It's a classic winter warmer recipe made all the more tongue tinglingly tasty with fresh ingredients from the Farmers Market. Click here for the cook-at-home recipe...

I drive from Mandurah to purchase your fresh produce, it's so good!!!!! Love it!!

Jodie Miles

,

Out-Of-Town Fan
"
Just have to let you know your staff are so helpful. It's very helpful to mums like me who find shopping with the kids hard enough. Thanks for the great customer service (and your lovely fresh produce)

"

"What a great page, I should look at this after Dinner not before."
Russell Horlin,

Facebook Friend